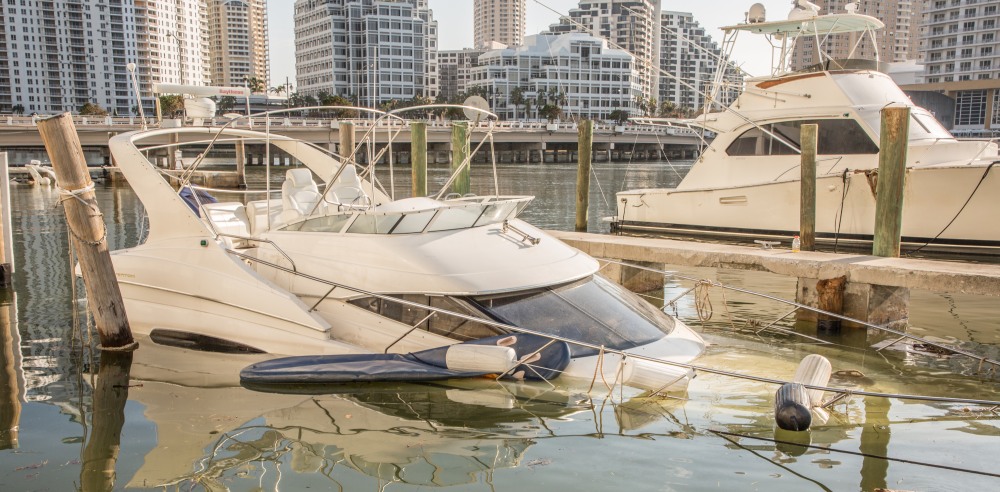 Boat & Yacht Damages Miami, FL
Boats, yachts, & other watercraft are put through a lot of abuse through weather and regular use. When you experience boat & yacht damage in Miami, FL that requires an insurance claim, you need a partner that knows how to effectively and quickly file claims that provide you with the resources that you need to repair your boat or yacht. That is exactly what we are able to provide. If you have a boat or yacht that is in need of repair for any reason, we should be your first call for all of your insurance claim adjustment needs.
Safety First
The primary reason that anyone wants to get their boat or yacht repaired is obviously that you want it to be safe and fun to use. At our company, we believe in having fun and using your boat for recreation, but we also believe that in order to do so, you must work with a company that shares your vision and cares about the settlement that you get from your insurance company. To do this, we fight hard on your behalf to gain a settlement that gives you all the resources that you need to recover from a boat damaging event.
Why Choose Us?
It's no secret why we are the preferred boat & yacht insurance adjustment company in the Miami area. We offer a wide range of benefits and premium customer service to each of our clients that is unmatched. Here are some of the benefits that you can enjoy when you choose our company for all of your boat and yacht insurance claim needs.
Experienced
We are some of the most experienced boat and yacht insurance settlement professionals in the region, so if you are looking for a company that truly knows what they are doing and can complete your boat damage insurance adjustment to the highest level of quality, then we are the right partner for you. We strive for excellence and we have been delivering quality results for years.
Friendly
You can also count on our professionals being friendly when they come to assess the damage to your boat. We understand that it is your property and that is why we are very respectful when assessing your boat. Having a damaged asset is stressful enough, and we will never add to that stress by being unfriendly or hostile towards you. Our customers are our first priority and we will always treat you with respect and greet you with a smile.
Quality Work
We have such an outstanding reputation in the Miami, FL area, where there are thousands of watercraft, because we provide a level of service that rises above the rest. We are known for having some of the highest quality work in the region and we live up to that reputation each time we work on an insurance claim for your damaged vessel.
Communication
When your property is damaged, the last thing you want is to work with a company that leaves you in the dark and doesn't communicate as to the progress of your insurance claim and settlement. With us, this will never be the case. We will always communicate with you and ensure you are comfortable during the process.
Ready To Get Started?
If you're ready to work with the company that can get you the settlement that you deserve, then call us today!